Our Team in Grand Junction, CO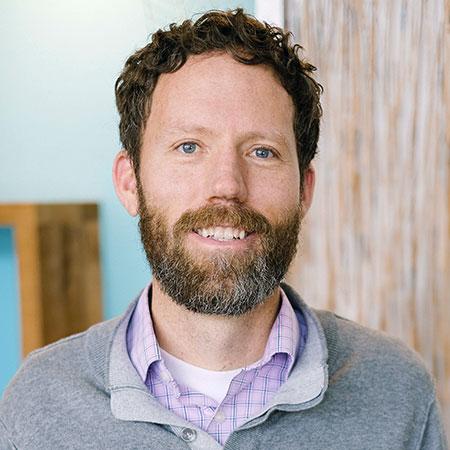 Dr. Robert Boyer
About Dr. Boyer M.D.
Dr. Boyer has a strong belief that health is more than just the absence of disease. He believes that the best way to treat disease is to prevent it with healthy lifestyle choices. Dr. Boyer graduated with his BS in Environmental Science from the University of California in 2005. He then went on to graduate with his MD from UCLA in 2010, and has been a board-certified family physician since 2013.
He sees his role as a counselor in helping patients make healthcare decisions that fit with their unique background as well as their circumstances. In his mind, there is only good medicine, whether it originates from modern western medicine, ancient China, or centuries of traditional herbal practice. He most enjoys being a father and a husband. He is grateful for the support and encouragement his spiritual focus has provided through all his challenges and successes.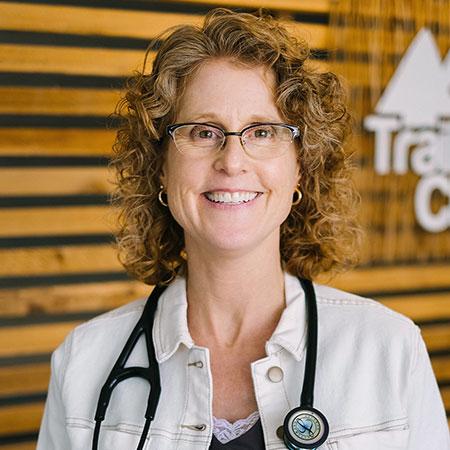 Dr. Kathy Howe
About Dr. Howe D.O.
Dr. Kathy Howe is a board-certified family physician interested in providing care for the entire family. She has a special interest in women's health and complementary medicine. Dr. Howe attended medical school at Des Moines University in Iowa and was a resident at Phoenix Baptist Hospital and Medical Center in Arizona. She is board certified by the American Academy of Family Physicians.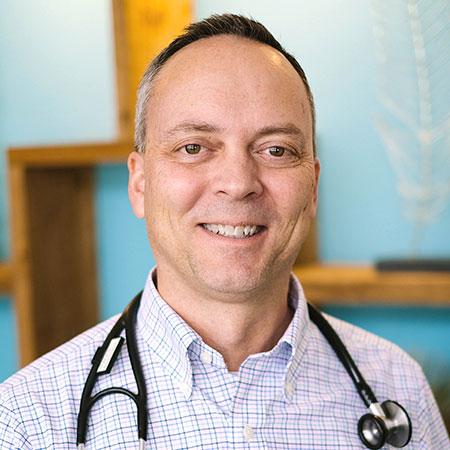 Dr. Michael Gorman
Enrollment Status: LIMITED
About Dr. Gorman D.O.
Dr. Gorman was born and raised in Moab, Utah and received his pharmacy degree from the University of Utah in 1991. After working as a pharmacist for 3 years, he went to medical school in Missouri. He then completed his family medicine residency training at St. Mary's in Grand Junction, Colorado. He has been board certified by the American Board of Family Medicine since 2001.
Dr. Gorman has spent most of his medical career in private practice, first in Grand Junction. Then, 8 years in Nevada where he was on the Board of Directors for the Nevada Academy of Family Physicians for 5 years. He also helped train medical students in Nevada as an Adjunct Clinical Professor of Family Medicine for Touro University. Prior to returning to Colorado in 2016, Dr. Gorman was appointed to the Nevada Board of Osteopathic Medicine by Governor Sandoval. Dr. Gorman enjoys golf and traveling with his family. He is very excited to be back in Colorado and is known for his thorough and compassionate care to patients of all ages.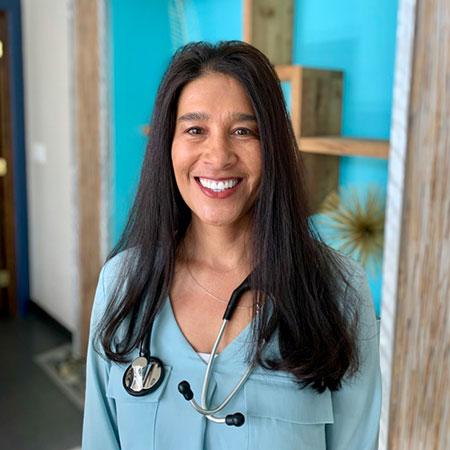 Terry Villarreal-Golba
Title: Physician Assistant
Enrollment Status: LIMITED
About Terry Villarreal-Golba, Physician Assistant
Terry Villarreal-Golba has been practicing in Grand Junction for 20 years and brings a wealth of experience to her role as a primary care provider. Graduating with her bachelor's degree in Biology from Adams State College in Alamosa, CO in 1994, her passion for medicine drew her to MCP Hahnemann University in Philadelphia, where she graduated as a Certified Physician Assistant in 2001. She has previously worked in Women's health, Internal medicine, Otolaryngology, and Urgent care.
The majority of her career has been in Family practice where she enjoys building professional and collaborative relationships with her patients. This has allowed her to provide individualized personal care and have an active involvement in their health. She strongly believes in shared medical decision making and is well trained to provide comprehensive care to teens, adults, the elderly and the Spanish speaking population.
Aside from medicine, she is an avid runner and cyclist who enjoys camping and being outdoors with her husband, two children and dog whenever possible.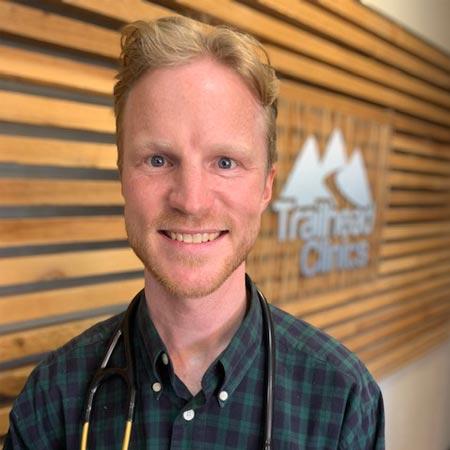 Kory Alan Schweitzer
About Kory Alan Schweitzer, MSN, RN, NP-C
Kory Schweitzer is a board-certified Family Nurse Practitioner. He brings an eagerness and commitment to Trailhead Clinics to serve honest healthcare to individuals and families across a lifespan. Graduating in 2013 from Wheaton College in Illinois, he received his Bachelor's degree in Applied Health Science. After working in Chicago as an Emergency Medical Technician and Emergency Room Technician, he then received his second Bachelor's degree, as well as his Master's degree, in Nursing at Emory University in Atlanta in 2019. Additionally, his experience as a Diabetic Lifestyle Coach has given him unique insight into how chronic disease can be prevented, not merely treated.
Amidst all his schooling and experience, he has found that health promotion and preventive care in the form of holistic healthcare to be his ultimate passion for his work. He is known for his calm demeanor and kindness. He takes his own physical, mental, and spiritual health seriously by attending church, sport climbing, backcountry hiking, enjoying the small things in life, and quality time with family as much as possible.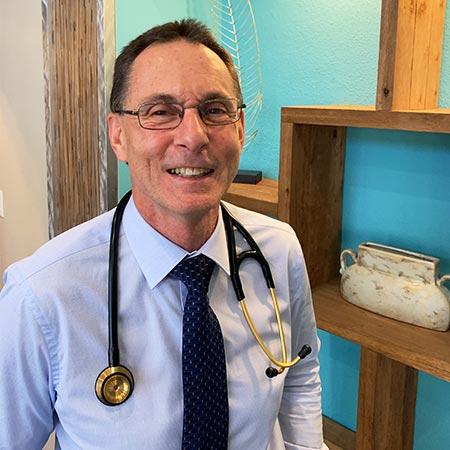 Dr. Michael Hughes
Title: Primary Care Physician
*Dr. Hughes will be seeing male patients with an emphasis on men's health issues.
Dr. Michael Hughes is a family practice physician who has practiced in the Grand Valley since 1994. He attended the University of Colorado in Boulder where he graduated with a BA in Molecular Biology in 1981. He worked at the CU medical school in a research lab before starting Medical school in 1987. During his work in the research lab he attended graduate school and received as Masters of Science of Public Health from CU in 1989 while in medical school. He graduated from University of Colorado Health Sciences Denver in 1991. He finished his residency at St Mary's Family Practice in 1994. He worked at Western Valley Family Practice from September 1994 until August 2018. He provided the full spectrum of Family Practice including pediatric care, obstetrical care until 2010, taking care of patients in the hospital and emergency room. He has particular interest in managing chronic disease, preventive medicine and men's health care. His goal is to provide excellent medical care and help patients make better decisions about their health.
He is married with 2 adult children. He and his wife have lived in Grand Junction since 1991. He has been active in medical missions to Honduras since 1996. He enjoys running, bicycling, hiking, traveling, reading, spending time with his family. He was a competitive bicycle racer during the first 2 years of medical school and competed in 1988 and 1989 at The National Bicycle Road Racing time trial. He returned to competitive cycling again in 1997 and 1998. He has done the Iron Horse Bicycle Classic 5 times. His practice goal is to help patients find a way to achieve both physical and mental fitness.
A MESSAGE FROM DR. BOYER (click to read more)
Take A Look Around!
Our primary care physician in Grand Junction, CO facility is made to be relaxing and comfortable to help you feel at ease.