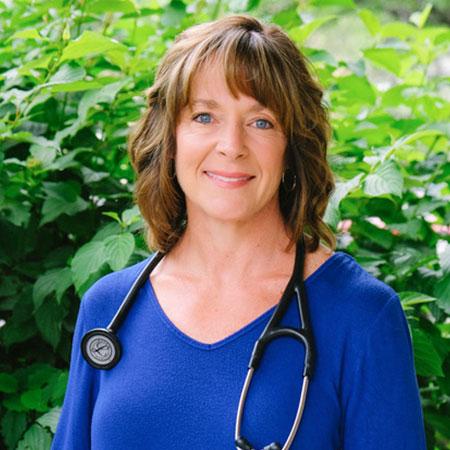 Dr. Mindy Miller
Enrollment Status: LIMITED
About Dr. Mindy Miller, M.D.
Dr. Miller grew up in Texas and Oklahoma. She received a BA in Biochemistry from The University of Texas at Austin, before attending medical school at the University of Texas Health Science Center at San Antonio. She completed her family practice residency in Austin, TX. In 1997, she moved to Montrose with her husband Eric Weig and opened a family practice clinic. Crossfit, road cycling, swimming, photography, and hiking are a few of the activities she loves. She has volunteered as a USA Swimming Official, as well as at the Medical Mission, which is a local free clinic. She has served on the Montrose Recreation Foundation board. Dr. Miller emphasizes preventive medicine and encourages her patients to adopt a healthy lifestyle.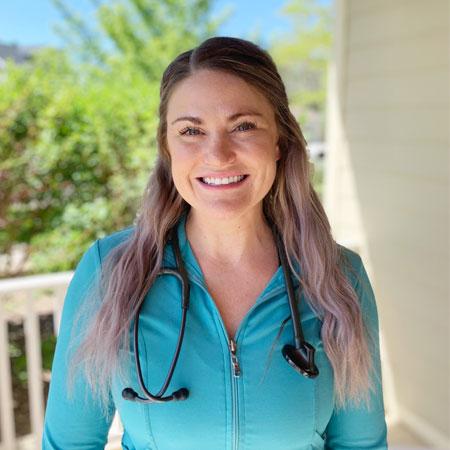 Carly Peterson
About Carly Peterson, PA-C
Carly is a board-certified Physician Assistant. She obtained her degree in Physician Assistant Studies at Wayne State University in Detroit, Michigan. Carly has seven years of experience as a physician assistant. The majority of her practice has been in the emergency department and urgent care setting. She also has five years of experience in a holistic medicine primary care setting. Carly is passionate about integrative and functional medicine. Believing that optimal care includes taking the patient's mind, body, and soul into consideration. Carly moved from Michigan to Colorado late last fall to take advantage of a once-in-a-lifetime opportunity to live in the west. She enjoys backpacking, camping, fishing, and hiking with her two large dogs. She is looking forward to treating the Montrose community. As well as walking side by side with her patients on their journey to optimal health and wellness.
Dr. Lee Bules
About Lee Bules, D.O.
Dr. Bules was born and raised in Colorado. He moved to Iowa for college and medical school, then returned to Colorado for his residency. For 12 years, he worked at a private practice and transitioned to ER work in the Midwest before Dr. Bules moved back to Colorado. He has been interested in direct primary care and is excited about the opportunity to provide care at Trailhead Clinics.
Dr. Bules has been married for 23 years to his wife Tonnie. They have two children; a son, Joseph, and a daughter, Sarah. His hobbies include rafting, fly fishing, reading, and traveling.
Dr. Bules will have a limited schedule at Trailhead Clinics Montrose.
Take A Look Around our Family Medical Clinic in Montrose, CO
Our family medical clinic in Montrose and Grand Junction is made to be relaxing and comfortable to help you feel at ease.